Camels the sunflowers of the outback as locals and tourists fill their news feeds with them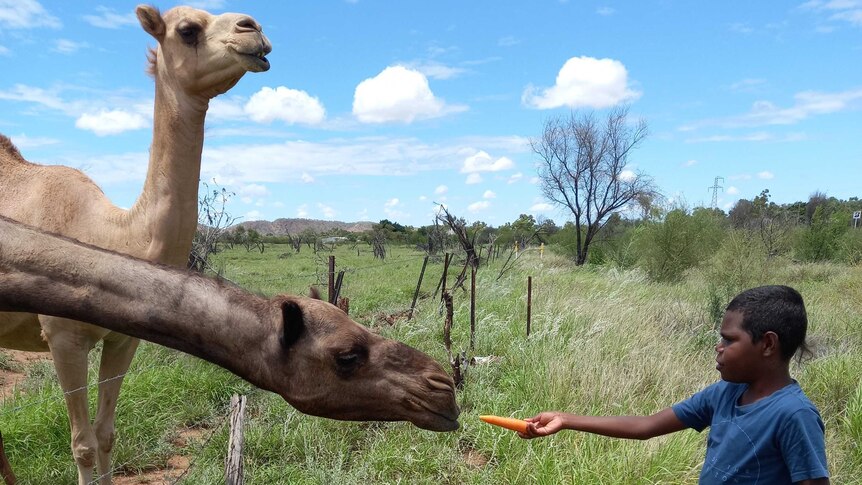 A paddock of camels on the edge of Mount Isa has mirrored the popularity of sunflowers in the outback as tourists and locals head out to take photographs and feed them carrots.
Key points:
Paul Keegan's camels have become a popular attraction for tourists and locals to take photos
He's urging people to feed the camels quickly to avoid agitating them
The Mount Isa Special School has incorporated the camels into its curriculum
The camels are part of Paul Keegan's network of hundreds of the animals agisted on several properties, some of them more than 400 kilometres away from north-west Queensland mining city.
Mr Keegan spends most of his days laying tiles, and admits the camels are more of a hobby.
"I've been brought up with livestock. Since I…