Man conquers 5kg feast at Khartoum Hotel, Kitchener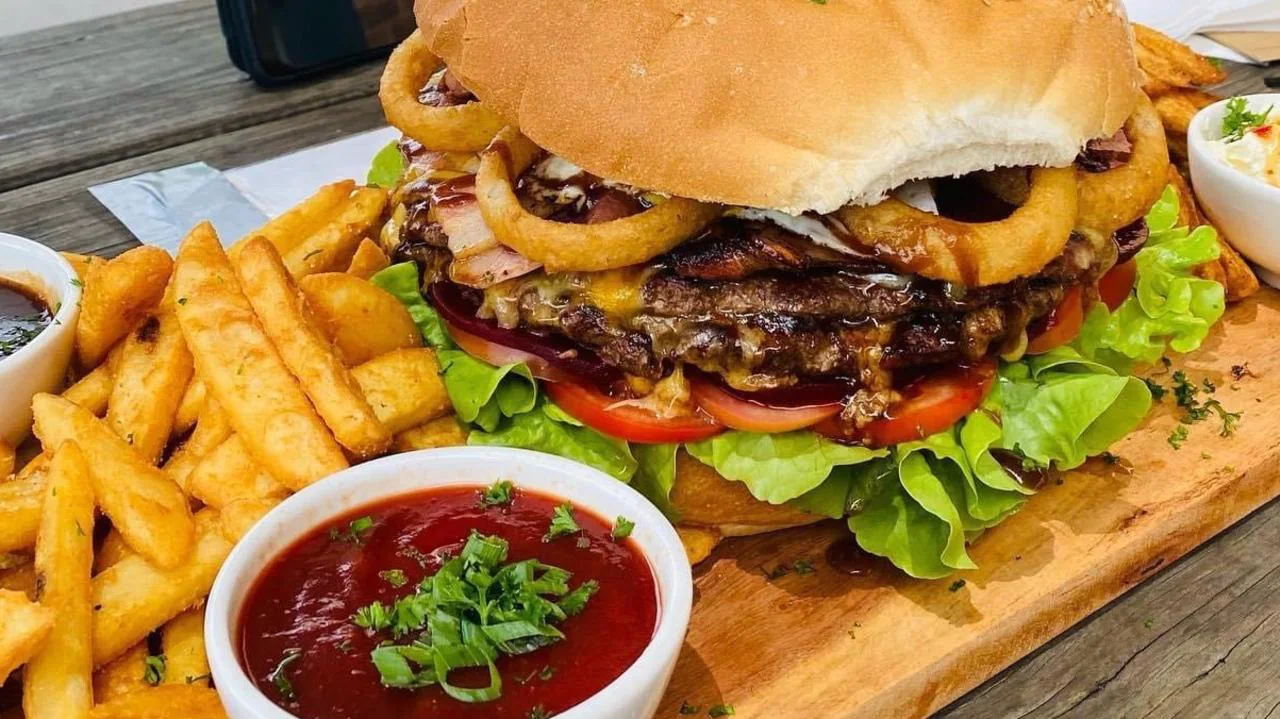 Dozens before him couldn't stomach it, but one Sydney man has finally conquered a regional pub's insane burger challenge.
Locals were shocked when James, from Baulkham Hills, not only devoured the 5kg feast but also managed to squeeze in dessert.
More than 50 foodies have tried The Khartoum Hotel's burger challenge, but all had failed.
That is, until James walked through the door on Saturday and smashed the beef burger in less than the allocated 30 minutes.
In fact, he had four minutes to spare.
The burger is made of a huge bun, two beef…