Minor Flood Bulletin No.2 – Richmond River Issued Wednesday 7th April 2021 at …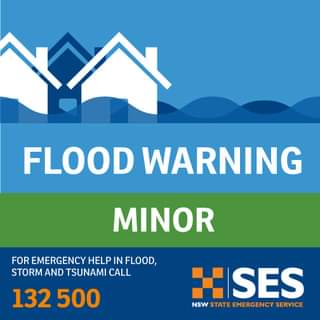 Minor Flood Bulletin No.2 – Richmond River
Issued Wednesday 7th April 2021 at 4.15 pm
What is happening?
MINOR FLOODING LIKELY AT CORAKI AND BUNGAWALBIN WEDNESDAY
Heavy rainfall on Tuesday and overnight into
Wednesday has caused river level rises along the Richmond and Wilsons Rivers. The Wilsons River at Lismore is expected to peak this afternoon and this flood water combined with water from the Richmond River is likely to cause minor flooding at Coraki and Bungawalbin later today.
What we are expecting:
Minor flooding is likely to occur along the Richmond River at Coraki and Bungawalbin.
The Richmond River at Coraki is expected to exceed the minor flood level (3.40 m) Wednesday evening.… More