Minor Flood bulletin No.4 – Wilsons River Issued Wednesday 7th April 2021 at 5…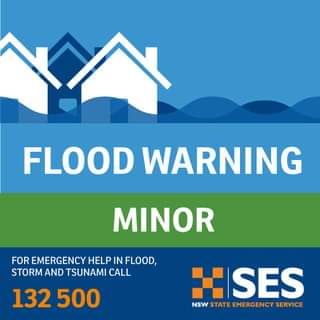 Minor Flood bulletin No.4 – Wilsons River
Issued Wednesday 7th April 2021 at 5.10pm
What is happening?
MINOR FLOODING IS OCCURRING AT LISMORE
Heavy rainfall on Tuesday and overnight into Wednesday caused river
level rises in the tributaries upstream of Lismore. River levels at Lismore are currently nearing a peak of 4.3 metres, with minor flooding.
What we are expecting:
Wilsons River:
Minor flooding is expected along the Wilsons River.
The Wilsons River at Lismore (AHD) is expected to peak near 4.30 metres around 07:00 pm Wednesday, with minor flooding.
• People upstream of the Rowing Club River Gauge should allow for a level at least ½ metre higher than the gauge reading due to the flood… More