Protesters march against police and violence on Sydney streets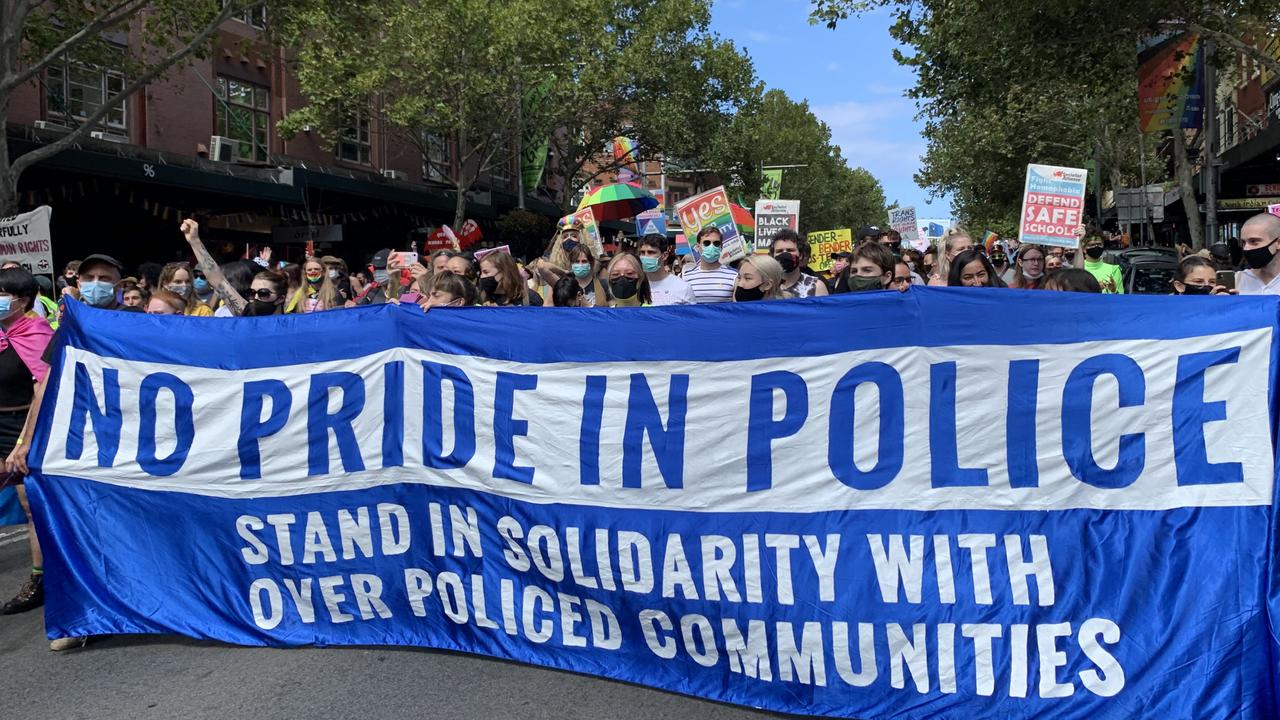 A group of Mardi Gras protesters have hit Sydney's streets protesting against rape, the police, the lack of the usual parade and demanding rights for transgender people.
Just after 2pm, around 500 protesters gathered at Taylor Square on Sydney's iconic gay thoroughfare, Oxford Street.
Hours before the controlled post-COVID-19 era annual Mardi Gras parade was due to begin confined within the Sydney Cricket Ground, the protesters marched out in the open.
They carried placards saying, "Believe Women", "Trans Lives Matter", "From…