Shorey brothers farewelled during heartbreaking funeral service in Wellington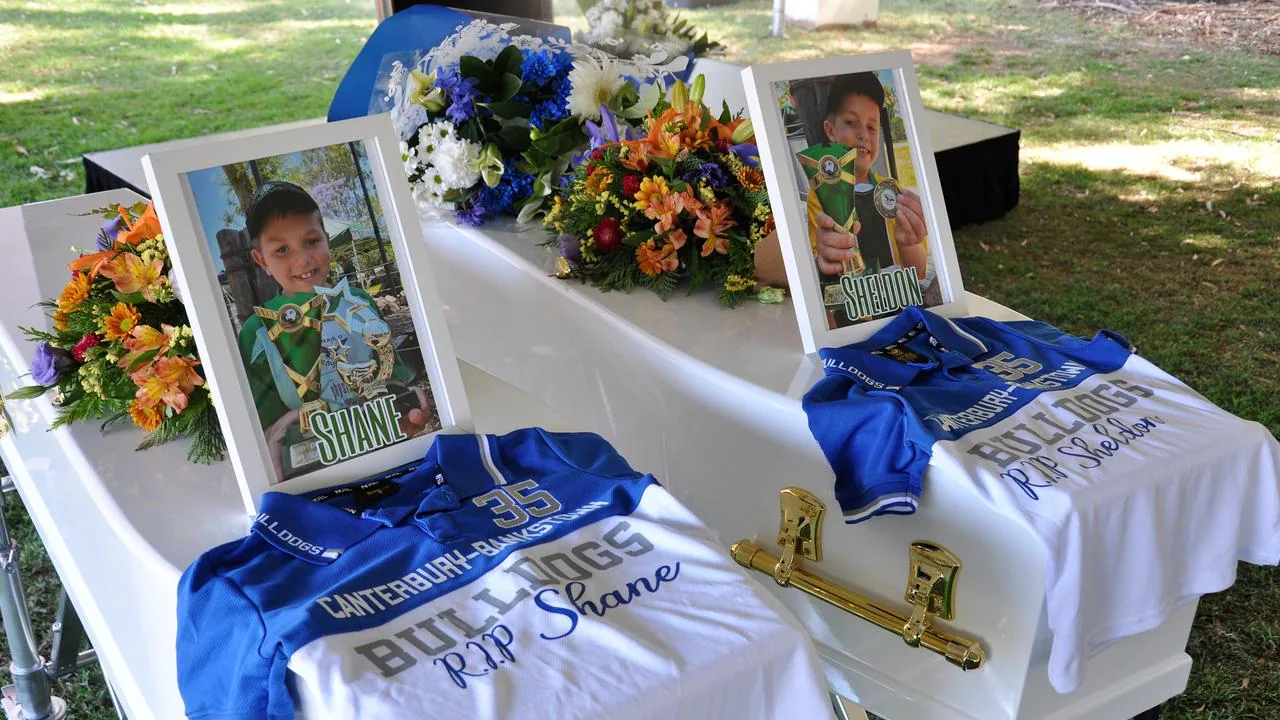 Two tiny white coffins adorned with colourful flowers sat front and centre as hundreds gathered to farewell two young brothers killed in a car crash.
The moving ceremony was held at Pinoeer Oval in Wellington, near Dubbo, where mourners donned their favourite football shirts in honour of the two little rugby lovers.
Shane and Sheldon Shorey, aged 7 and 6, were killed while walking home from the local swimming pool with their mother in January.
Police allege an unlicensed driver with drugs in his system hit the group as they walked along the…