The lunatics have taken over the asylum… – The Echo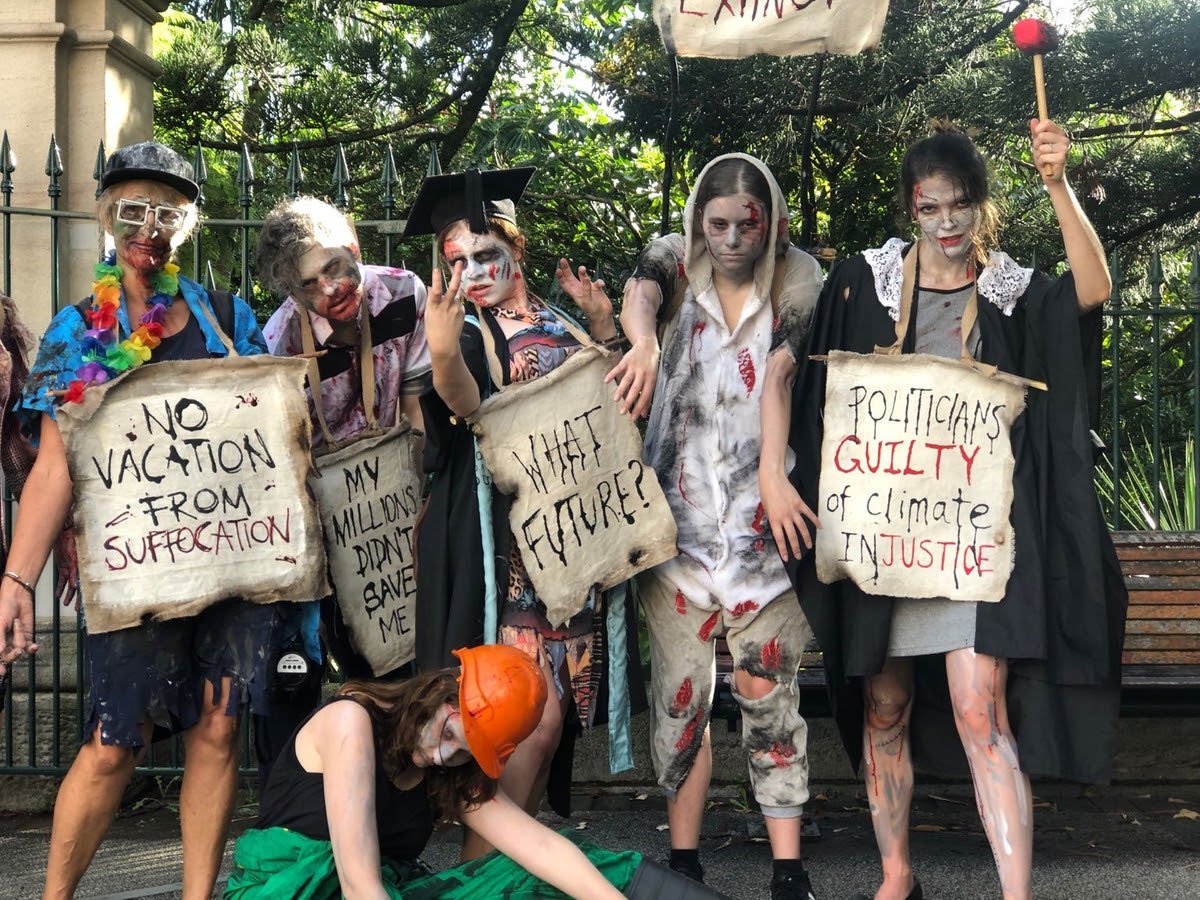 …and the zombies have come to get them!
The Zombies of the Climate ApoCOALpse have today swarmed around Queensland's Parliament House this morning to highlight impending climate chaos.
XR spokesperson Rachel says the Zombies represented undead billionaires, workers, scientists. 'Everyday people have come back from the future to warn of the environmental perils of inaction during this crisis.'
The group chased politicians around gates to block and disrupt their personal and car entry to the building and swamping them with climate zombies as they went past.
Just after 8.35am (QLD time) people breached the gates of Parliament…