When two WA fishermen tried to settle an argument with a salt lake horse race, a tradition was born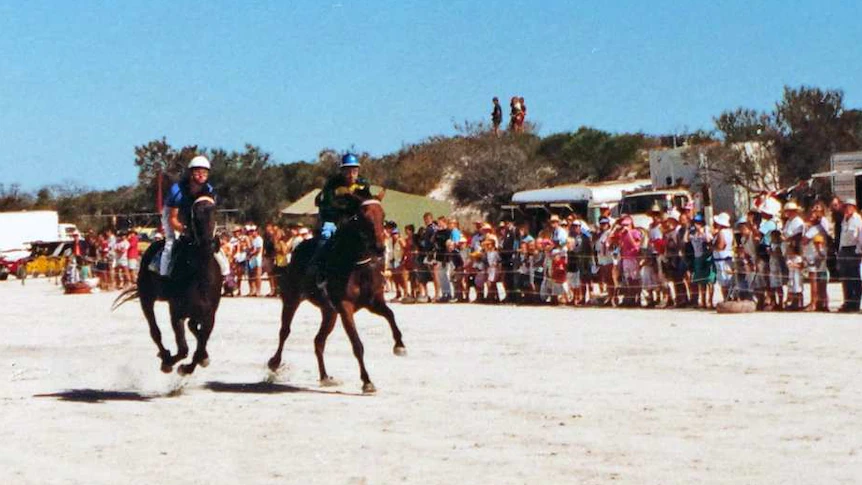 When two fishermen could not agree on who owned the fastest horse, they decided to race them across the vast salt lakes that stretch behind Leeman, a small crayfishing community in Western Australia.
It was Easter, 1972, and as a crowd of locals gathered to watch the two deckhands race the horses, a 30-year community tradition was born.
At its peak, the Snag Island Cup and gala day in Leeman at Easter attracted thousands of people from across the state.
They came to watch horse races and participate in fishing-industry themed events, including rope coiling and crayfish racing.
Stephanie McTaggart was one of the main organisers over 30 years of crucial fundraising for a school that opened in 1971.
"It was just amazing," she said.